It's common knowledge that flagship smartphones are always priced very high at launch, but as time goes by, they become cheaper and cheaper.
However, handset makers rarely launch flagship smartphones and price them higher than a year before. Samsung Galaxy S5 was priced at around €650 in Europe and $650 in the United States, so we expect the next Galaxy S smartphone to be priced similarly.
Unfortunately, it looks like Samsung has other plans. ArsTechnica reports that a source at one of Samsung's mobile carrier partners in Europe claims that the Galaxy S6 will be priced higher in Europe and United States than its predecessor.
According to this source, Samsung Galaxy S6 will be priced at carriers at €749 ($849), €849 ($963), and €949 ($1,076) for the 32GB, 64GB, and 128GB respectively.
As many of you probably know by now, Samsung will launch two smartphones on March 1: Galaxy S6 and Galaxy S6 Edge. It makes sense for the curved version of Galaxy S6 to be priced higher than the standard model and Samsung will deliver on that, sadly.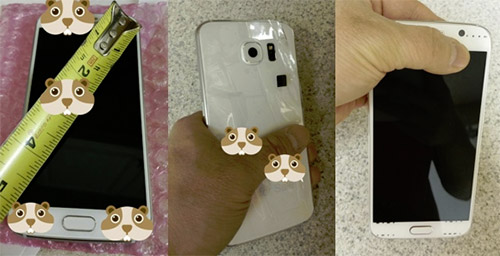 Samsung Galaxy S6 Edge will cost €849 ($966), €949 ($1,080), and €1,049 ($1,194) for the 32GB, 64GB, and 128GB respectively.
These prices are for the European version of the Galaxy S6 and Galaxy S6 Edge, but in the United States they might have the same prices, only in USD.
Another aspect that Samsung will be faced with is the lack of enough Galaxy S6 Edge units, which will make it a very hard to find smartphone.
Apparently, Samsung has a hard time supplying enough curved displays for the Galaxy S6 Edge and many carriers have barely managed to get thin stocks.
It's possible that Samsung will be able to supply enough Galaxy S6 Edge units a few months after the phone is released on the market, but at launch many carriers won't be able to provide enough devices.