Yesterday we told you that Samsung surprised everyone when it announced the development of the world's first 10nm FinFET semiconductor technology at the Solid State Circuits Conference (ISSCC) in San Francisco this week.
The company has also recently started mass-producing 14nm FinFET chipsets, so the Korean tech giant is getting quite ahead of the completion in terms of silicone production.
Samsung is yet to rise up to the level of Qualcomm or Intel while its chipset business is concerned, but it certainly wants to challenge their dominion.
Anyway, if you think 10nm FinFET chips are out of this world, wait until you hear what else Samsung's Kin-am Kim said during the company's keynote during the same event.
According to them, the company might as well go ahead and produce 5nm chips because "there are no fundamental difficulties" until this threshold.
Furthermore, we're told the Korean tech giant has found a way to shrink things down to a negligible 3.2nm.
It remains pretty puzzling to see what material Samsung will end up using to produce these wondrous chipsets, as Intel made a point in highlighting one can't use silicone anymore when it comes to going below 7-nm. One possible solution for Samsung would be Indium Gallium Arsenide (InGaAs).
Going back to 10-nm processes, the company hasn't revealed much about them, except that they will pave the way for next-gen power-efficient chips that come in tiny, tiny sizes.
Chips building this particular technology will also bring 10-nm DRAM and 3D V-NAND into the equation, as the manufacturer will be able to fit more storage within the same area.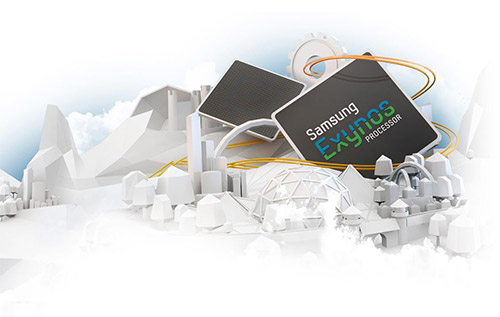 Samsung was mum about when we can expect to see the first 10-nm devices into the wild.
But let's be realistic here, the Korean tech giant is expected to introduce the Galaxy S6 which will take advantage of the company's first 14-nm chip, so we shouldn't get our hopes up about seeing 10-nm technology before 2016-2017.
In all possibility, next year's Galaxy S flagship (the S7 maybe) might arrive into the wild equipped with a 10-nm chip. But that's all speculation and wishful thinking for now.