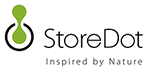 Battery is one of the main issues an active smartphone user has to deal with no matter what device he owns. Those who own smartphones with removable batteries can purchase additional batteries that they can replace on the go, but non-removable batteries don't allow for this solution.
Handset makers have tried to include larger batteries into their smartphones, but they have also upgraded the hardware inside so those batteries wouldn't last for more than a day on heavy use.
Then there's the wireless charging option, which has been lately included in more popular smartphones, which would enable users to charge their phones on the move if they have a charging plate.
However, that takes time and in order to fully recharge a battery, even using wireless charging can take between 30 minutes and 1 hour.
Now an Israeli startup has found a way to power up a smartphone battery in just 60 seconds. Thanks to nanotechnology, Israeli company StoreDot has managed to develop a battery that can be charged in 1 minute, The Guardian reports.
With funds from Samsung and other high-profile companies, including one owned by Roman Abramovich, Chelsea's owner, StoreDot's battery is a by-product of research into Alzheimer's disease carried at Tel Aviv University.
Although the StoreDot's battery lasts much less than a standard battery included in a smartphone, the short charging time more than compensates.
"Once you have an unlimited battery – because this is what we are offering … your whole applications and your whole usage model of the phone changes so you have better devices which are more energy-hungry, you have more applications which do amazing things," said Doron Myersdorf, StoreDot's CEO.
In order for the battery to be charged in just 1 minute, StoreDot also developed a powerful charger, which can provide the battery with strong electrical current.
"The charger itself is not a normal charger. We need to pump 40/50 and up to 80 amps of current into this battery in order to charge in one minute. No normal charger can do that. So we had to develop a very strong charger that is, first of all, cost effective but also small enough to be carried in your pocket," says Myersdorf.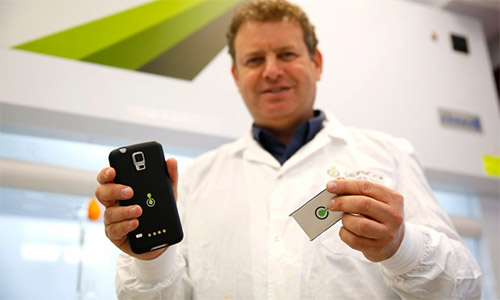 According to Myersdorf, if a company decides to adopt StoreDot technology, it will only have to add about £30 (€40 / $45) to the smartphone's price tag.
As soon as the new technology is ready for commercial launch, StoreDot plans to penetrate 2% of the smartphone market in the first year and 6% in the second.