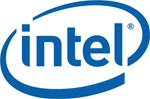 While PC sales in 2014 showed signs of stabilizing in 2014 after a rough couple years, more trouble could be in store for this year. Namely, Intel Corp. (INTC) -- whom the majority of OEMs rely on for the bulk of their desktop and laptop PC processor shipments -- has reportedly delayed the launch of its 14 nanometer architecture "Skylake".
Word of the unconfirmed delay was reported in Digitimes this week. If accurate, the delay would likely disrupts the plans of OEMs who had hoped to reveal new Skylake-equipped product at Computex 2015 in Taiwan this June. OEMs often rely partially on Intel's refresh to push new product. Instead they'll have to get creative and perhaps mix up their launch plans.
Intel is reportedly pushing OEMs and motherboard makers to delay the reveal of new models until the end of August.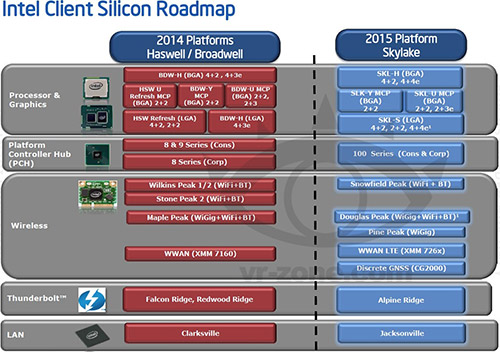 Intel's official release date for the Skylake architecture was originally Q2 2015 on Intel's roadmap. However, the report of slippage to H2 2015 isn't all that surprising, given that CEO Brian Krzanich more or less confirmed this several weeks ago. His comments, though, left some ambiguity about the timing of Intel's parts as multiple events -- soft launches, shipments to OEMs (hard launch), and availability to consumer (end-product launch) -- can all be dubbed "launches" of sorts.
But the last Intel refresh -- the 14 nm die-shrink of Haswell, Broadwell -- barely made a Q2 2014 (June) soft launch. Intel remains tight lipped on the slowing schedule, but there's plenty of signs that Broadwell still hasn't reach full volume yet.
Only a handful of hybrid laptop designs were announced with Broadwell chips last year. Many of them are only now finally shipping, a sign that availability of the low end "Core M" series of Broadwell chips is finally picking up. Core i-Series Broadwell offerings were also announced last month, but do not appear to be shipping to end-customers at large volumes yet.
We got a lot of flak for reporting on rumors that Broadwell's schedule was slipping. Well the facts now clearly state that those rumors were more or less true. So here we are with Skylake, sharing a similar story.
So far only dual-core Broadwell chips have been announced; no quad-core, hexa-core, or octa-core chips have been made available yet.
The higher-core variant, Broadwell-H is rumored to be possibly scrapped for a Skylake replacement. Broadwell-H is a "land grid array" (LGA) package -- a traditional socket mounted chip. Its Skylake equivalent is Skylake-S (somewhat confusingly Skylake-H is a ball grid array (BGA) package -- effectively the successor to Broadwell-U).
Even if Skylake doesn't slip any further, it would not be surprising to see it not shipping in any meaningful product to end customers before Q4 2015 -- at best. Realistically, volume shipments in H1 2016 seem most likely.
Intel's CEO indicated in press comments that the 10 nm die shrink of Skylake -- Cannonlake had yet to be established. It could arrive in 2017 or later, so more trouble may lie ahead.