Samsung is already working on a sequel to its Galaxy Tab S, which is likely to be unveiled early next month at Mobile World Congress 2015.
Given the fact that South Korean company has been guilty of copying Apple's iPad numerous times, it will be interesting to know whether or not the next Galaxy Tab S slate will resemble any of Cupertino's tablets.
Until the first pictures with the Galaxy Tab S2 leak online, the folks over at SamMobile report that sources close to the matter claim Samsung's upcoming tablet will be thinner than the Apple iPad Air 2.
However, no thickness value is mentioned in the report, so the only thing we know is that Samsung Galaxy Tab S2 will be slimmer than 6.1mm.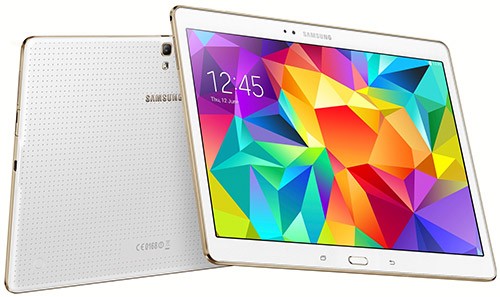 Apart from that, we also learn that the unannounced table will be available in two variants: 8-inch and 9.7-inch. Additionally, Samsung is said to keep the 4:3 aspect ratio of the touchscreen for both versions of the tablet.Design-wise, the Galaxy Tab S2 will feature a metal frame, as Samsung wants to give the slate a more premium look. Let's hope that won't increase the base price by too much because that will be an issue considering the fierce competition on the tablet market.