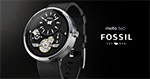 Swatch will be revealing its first smartwatch within the next few months the company has revealed. Relatively late to market, the designer watch made a number of claims about the upcoming device, in that it will apparently not only provide some typical smartwatch functions, but in contrast to the low battery life of some recent releases, Swatch's watch will never need to be charged.
A spokesperson told The Next Web "Functions will include communication, mobile payments at stores such as Migros and Coop, and applications that work with Windows and Android - without having to be charged." While Windows and Android are mentioned, there is no word on whether the device will work with iOS.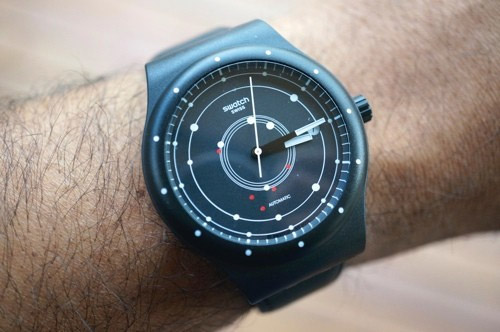 Though the statement offers few details, it sounds as if the device will use a similar power generation system to some watches that automatically wind using movements of the wrist. This method does generate power, but usually far less than what a modern smartwatch requires, suggesting that Swatch's release will more resemble the Withings Activite than one running Android Wear.
The timing of the launch is curious, as it would take place roughly at the same time the Apple Watch is slated for release. Before Apple unveiled its smartwatch, Swatch said it would attempt to prevent Apple from using the "iWatch" name, due to it already offering "iSwatch" watches.