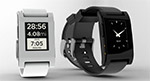 The Pebble smartwatch is one of the most successful products to come out of the Kickstarter crowdfunding process. This past New Year's Eve, the company shipped its one millionth watch. While Android Wear powered timepieces were the biggest competition for Pebble's smartwatches last year, this year the Apple Watch is expected to provide the challenge for Pebble.
In a recent interview, Pebble CEO Eric Migicovsky said that he was not worried about the coming launch of the Apple Watch, which is expected to take place sometime in April. New products are coming, said the executive, along with a smartwatch platform that has never been seen before. Migicovsky says that unlike watches powered by Android or the Apple Watch, Pebble's new devices won't revolve around apps. While apps will still be available for Pebble, the platform won't focus on them. "It doesn't look like what we have today, and it doesn't look like what's on your smartphone," Migicovsky noted.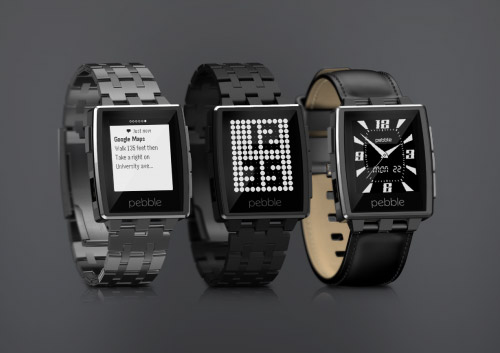 The company has 25,000 developers worldwide writing apps for its watches, and there are currently 6000 apps and watchfaces available for the current platform. With all of this momentum, it might be surprising to see Pebble introduce a totally new platform this year. But the competition isn't sitting still, and the approaching launch of the Apple Watch is casting a shadow over the entire industry. Pebble, though, is ready. It has more than tripled the number of its employees from 30 to 100, and is gearing up for a fight it believes it can win.