Idle battery life is being praised all over the place, but work time for portable devices, wearable or otherwise, doesn't really measure up. That is why makers of such devices are always looking for ways to improve this facet, and ASUS is no exception.
ASUS is one of many IT companies that have a smartwatch or some other kind of wearable electronic device up for sale.
Currently, the poster child for its wearable device division is the ZenWatch, which was unveiled at the 2014 edition of IFA (IFA 2014) that took place last September in Berlin, Germany.
This wrist-mounted wearable gadget has a price of $199 / €199 and features the Android Wear operating system, an off-shot of Android developed by Google specifically for such items.
Now, information is coming out about the device that will succeed the ZenWatch. It will be called ZenWatch 2 for now and will presumably be weaker than the current model.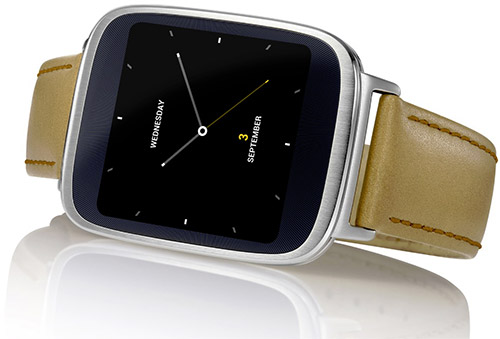 The existing ZenWatch has a 1.63-inch AMOLED display with 320 x 320 pixel resolution (278 ppi). This much, at least, won't change.
The amount of storage should stay the same as well, at 4GB, but ASUS might end up cutting it as well, given the overall plan.
Which is to simplify the central processing unit and the operating system so that the ZenWatch can be used for a longer time on a single charge.
NAND chips don't eat much power by nature, especially when they're idle, but a simplified OS and processor suggest that the device won't store/record things natively anymore, at least not as much. Still, 4 GB is a fairly low capacity already, so it might be left alone.
More highly probable, though not by much, is that ASUS will drop Google's Android Wear OS and install an embedded one with lower overhead.
If things go as expected, the ZenWatch 2 could last for seven days of normal operations, instead of the current two.
The so-called smartwatch experience won't be as rich if ASUS takes this route. A lower price might offset this problem, but there is no guarantee that a price cut will happen at all.
Not using Android Wear could also reduce smartphone compatibility, which is never a good thing, though we suppose it would act as extra incentive to buy ASUS's own ZenPhones instead of smartphones of a different brand.