All eyes are currently on Windows 10, but besides the operating system, Microsoft is also developing some other products that could launch this year.
MSFTnerd, who previously provided us with several early details on new Microsoft projects, now claims in a short tweet that the software vendor is already working on a new tablet that might see daylight before the end of the year.
Even though it's only January and a lot could change in the coming months, chances are that the Surface 4 might be released in the fall of 2015, together with Windows 10.
Since Microsoft is no longer planning to invest in Windows RT, the upcoming version of the tablet is very likely to come with a "Pro" version only running the full version of Windows 10.
Details are obviously very scarce right now, but don't be too surprised if the company decides to adopt a different strategy for its tablet lineup and call the upcoming Pro model just Surface 4.
Just like the Surface Pro 3, the upcoming model will most likely be focused on productivity and replacing traditional laptops, but expect the company to come up with something really innovative until the new version goes live.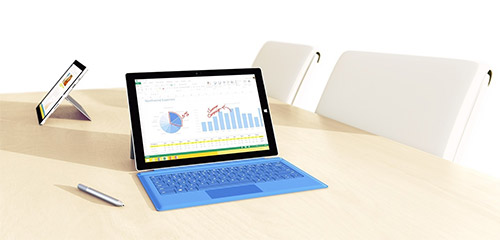 Meanwhile, Windows RT doesn't seem to get too much Windows 10 love, so the tablet-oriented operating system is expected to receive only a few features that are part of the new operating system.
The company has already confirmed that Windows RT will receive a few Windows 10 features, but it's not yet clear when this is supposed to happen.
As usual, do not expect Microsoft to comment on Surface plans anytime soon, but more details will emerge as we get closer to the rumored fall 2015 release date.