Project Ara, Google's attempt to create a modular smartphone, will be initially released in Puerto Rico this year, the company has revealed. News of the project's initial launch details come at the same time as the search company revealed its second prototype device, an upgraded collection of modules and endoskeleton which it calls Spiral 2.
Announced at the second Project Ara Module Developers Conference, project lead Paul Eremenko claimed Puerto Rico was an ideal location, due to having fairly diverse mobile phone sales, with approximately 75 percent of Internet access performed over mobile devices rather than computers according to TechCrunch. The location is also covered by FCC regulations, making it easier to develop for the market, with the 11 schools of the University of Puerto Rico educational system partnering with Google to hold labs in the country for building Ara modules.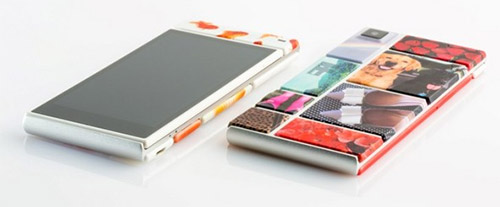 As for the next generation of hardware, Spiral 2 consists of an endoskeleton with a 1280x720 display. While the 5-megapixel camera, proximity and light sensors, Wi-Fi and Bluetooth, speaker, battery, USB charger port, 3G modem and antenna modules will be the same, developers will be able to choose between a processor block containing a Marvell PXA1928 or an Nvidia Tegra K1 chip.
Google admits that it is still not quite ready for consumer use, though the next generation will apparently include LTE radios and more space for larger-sized batteries. Currently, there are only 11 modules that currently work with the Project Ara system, though it anticipates that it will have closer to 30 modules completed by the time the Spiral 3 prototype releases later this year..