Apple has vbeen awarded a patent with the US patent office for a a flexible and even foldable new iPhone.
Picked up by AppleInsider, this week USPTO awarded Apple a patent for "Flexible electronic devices" which "may include a flexible display, a flexible housing and one or more flexible internal components configured to allow the flexible electronic device to be deformed."
The patent also covers the use of flexible batteries, flexible printed circuits or other flexible components.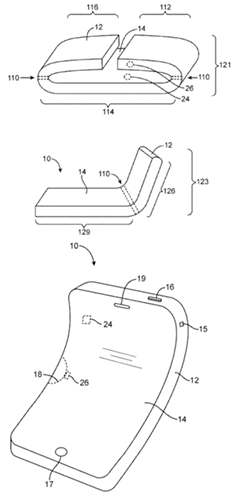 By contrast existing foldable devices like the LG G Flex 2 and Samsung Galaxy Round have a flexible screen and chassis, but their internal components are rigid.
The patent papers also have illustrations for slap bracelet-like designs and pressure based control.
The patent application was originally filed in September 2011, but having released the iPhone 6 line its most radical reinvention to date it would seem a few years away at least.