We have yet to see any actual Ubuntu phones in the wild, but more rumors are popping up all over the place. This time it's about the impending launch of the upcoming Meizu M1 Note with an Ubuntu system.
There is no shortage of rumors when it comes to phones powered by Ubuntu Touch. A couple of them have been officially announced and they should arrive in the next few months, even earlier, but there are rumors about other devices as well. The latest information comes from a Chinese website that says Meizu M1 Note will also have an Ubuntu version.
It's difficult to keep track of all the information coming out of China and not all them can be reliable. This latest one sounds a little too good to be true, but there is a lot of information that doesn't seem to be made up. In any case, the interest for these phones exist, otherwise even the rumors would have no basis and no one would be interested.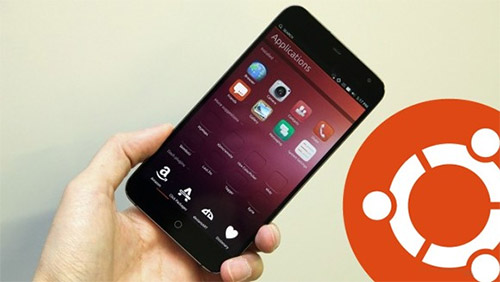 There are only a few certainties for now. What we know from official sources is that both Meizu and Bq will have phones out in the coming months. Meizu will most likely get the MX4, and Bq has already said that it's going to release the Aquaris e4.5 model with the OS developed by Canonical. Everything else besides this is just rumor, including the Meizu M1 Note.
According to a report made by mtksj.com, which is citing a source inside Meizu, the new Meizu M1 Note with Ubuntu is definitely something to watch out for and it might be presented during CES 2015 (Consumer Electronics Show in Las Vegas, 6-9 January) or MWC 2015 (Mobile World Congress in Barcelona, 2-5 March).
According to the same source, Meizu is also starting a new program called UFO, which is short for Ubuntu Flyme OS, or at least this is what the Chinese website says. Flyme is a customized Android OS.
In any case, Meizu M1 Note is a very interesting and powerful new device. It has a 5.5 inch full HD display with a resolution of 1080 x 1920 (403 PPI), a 1.7 GHz octa-core ARM Cortex-A53 processor (MT6752), 2 GB or RAM, a 13 MP camera with 4K recording capabilities, and it's a dual SIM device to top it all off.
Canonical is also almost ready with Ubuntu Touch and they just released their latest update for the system. We'll keep you apprised with any news about upcoming Ubuntu powered devices.