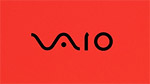 Vaio, a laptop unit that Sony sold earlier this year, is expected to take on its former parent, by entering into the smartphone business early next year.
Vaio is collaborating with cellphone carrier Japan Communications. The companies have developed an Android-operated smartphone with a 5-inch display and plan to feature an app that can manage email as well as phone and video calls all together.
Sony sold a majority of the shares in Vaio in July to an investment fund, part of restructuring efforts to rebuild its struggling electronics business. It now has a stake of just 5%.
The handset will be marketed through Japan Communications sales channels.