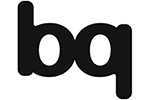 The privilege of getting the first Ubuntu phone on the market belongs to Bq, which will release its Aquaris e4.5 device to the European public in February, 2015.
The first two companies that have been confirmed to release phones with Ubuntu Touch are Meizu and Bq. Until now, only Meizu showed any kind of involvement with Ubuntu Touch and they were the first to announce a launch window. On the other hand, Bq has been silent, but it seems to have been very busy and to be the first one out the door.
Canonical is also preparing to finish the work on the Ubuntu RTM images and is putting the final touches on the operating system. They will be done ready on time for a February launch from Bq, it shouldn't be any problems on their end.
Many of you haven't heard about Bq and their Aquaris phones until now and that's not surprising, although it's actually quite a big company. They only started making phones a couple of years ago, and before that they were mostly focused on tablets and e-readers.
According to the omgubuntu.co.uk, Aquaris e4.5 will be the phone to ship with Ubuntu Touch, although there are going to be a few small differences from the stock version of the operating system. The buyers of this phone will have access to a new feature called Aggregator Scopes, and it will also feature payable content.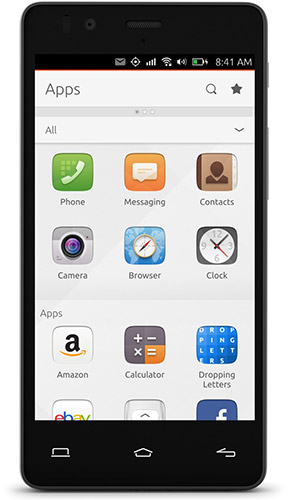 As phones go, Aquaris e4.5 is not exactly a powerhouse. It's a middle-end phone with pretty interesting hardware specifications that keep the price low. Here are some of the more important ones:
Display: 4.5" IPS capacitive qHD 540x960 - 240 ppi
CPU: Quad Core Cortex A7 up to 1.3 GHz MediaTek
GPU: Mali 400 up to 500 MHz
Memory: 8 GB of internal memory and 1 GB of RAM
Battery: 2150 mAh Lithium polymer
Camera: 8Mpx - 13Mpx interpolated (Dual-flash and autofocus) and Full HD (1080p) video resolution
Others: dual micro-SIM and up to 32 GB MicroSD slot
For now, only the European users will get the new phone, although there should be no restriction for other territories. Bq sells phones through the website, so the devices will most likely get to other countries outside Europe as well.
Moreover, it's worth noting that Meizu will also launch a phone in the first months of 2015, but a precise date hasn't been set yet.