Production for the Google Nexus 5 has finally ceased, it has been confirmed. The smartphone, the predecessor to the Nexus 6, is no longer being manufactured by LG for the search company and, despite a few slight availability issues for some variants, Google is going to continue selling the device until it runs out of stock completely.
Speaking to TechRadar about the removal of the red and white versions of the Nexus 5 being removed from Google Play, a Google spokesperson advised that it was no longer being produced. "Once they are gone, they're gone," advised the spokesperson, "so we'd suggest people get them while they can."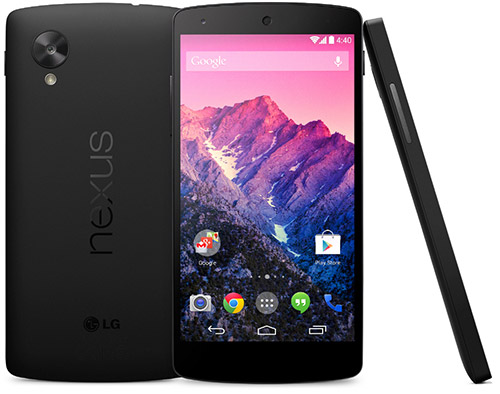 Currently, only the black version of the Nexus 5 is available to buy in Google Play, with 16GB and 32GB capacities. Other retailers selling the alternate color variations will continue to sell them, but they will not be receiving much more in the way of stock for the device in the future.
Launched in late October 2013, the Nexus 5 features a 4.95-inch Full HD IPS display, backed by a quad-core Snapdragon 800 processor clocked at 2.3GHz, an Adreno 330 GPU, and 2GB of RAM. Compatible with LTE networks, it includes a rear 8-megapixel camera with optical image stabilization, a front 1.3-megapixel counterpart, dual-band Wi-Fi, NFC, Bluetooth 4.0, dual microphones, and a 2,300mAh battery.