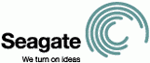 We would have expected a hard disk drive of 8 TB to sell for a lot more than $260 / €210, considering that 6 TB units are sold for more than that, but Seagate wanted to shock the world, so it did.
The 8 TB Archive hard disk drive from Seagate, bearing the model number ST8000AS0002, uses shingled magnetic recording.
This makes the first commercial use of the SMR technology, which increases areal density but reduces performance compared to perpendicular magnetic recording (the normal storage method).
SMR allowed Seagate to cram 1.33 terabytes onto a single platter, versus the 1 TB per platter possible with other methods. Thus, the 8 TB drive is a six-platter unit.
With some HDDs featuring seven or eight platters, this means that Seagate could eventually launch 10 TB HDDs based on SMR.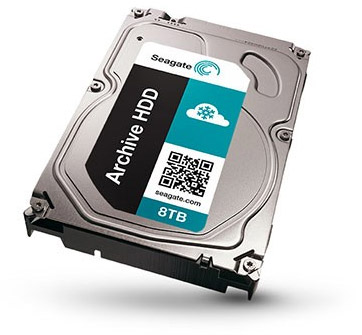 The performance loss associated with SMR isn't the best news, but you should still see over 150 MB/s when reading/writing.
Besides, HDD performance hasn't been all that relevant for some time. Solid state drives are the ones that always try to outpace each other, and HDDs have no chance of ever measuring up to them in that regard.
Thus, capacity is once again the focus of magnetic platter spinners. While an SSD holds the OS and the most often accessed files, the HDD can be the secondary drive of a PC, where most of the data is really stored (films, music, games, recordings, etc.).
Sales haven't quite started, but shipments of the Seagate 8 TB Archive HDD should begin on January 7, 2015, on Amazon at least. Do keep in mind that $260 might not necessarily translate into €210. European retailers have listed the Seagate 8 TB Archive HDD for €250. Seagate won't officially unleash the product until next year anyway.
Currently, the cheapest 6 TB HDDs online are priced at around $280 / €226. Yes, the full price is more than for the new 8 TB HDD.
In addition to 8 TB, there will be 6 TB and 5 TB models, both in Standard and Secure versions (the latter have a hardware encryption chip). Three-year warranties are included and the read/write speeds will be of 190 MB/s maximum (average 150 MB/s). The platter speed is of 5,900 RPM and the cache is of 120 MB, with the MTBF reaching 800,000 hours (reasonably high for HDDs).
The video embedded below explains the Shingled Magnetic Recording technology at the core of the newcomer.