Confirming recent rumors, Sony's new e-paper watch has appeared online and is currently under development, Sony has confirmed.
The watch was developed by Sony's Fashion Entertainments unit and information and pictures about it have appeared at crowdfunding site called Makuake.
Sony has, of course, already got some wearables which make use of e-paper, but these are designed as fitness trackers, and aren't really aimed at the watch market.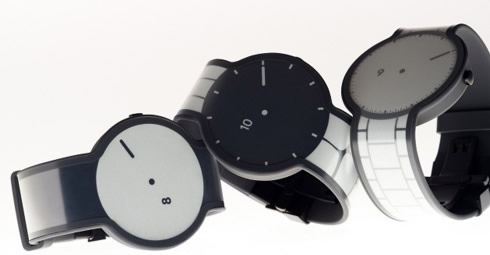 The watch looks simple and both its face and the band are made of e-paper, so when you change the watch style, the band also changes to match.
It is not clear whether the smartwatch will have a backlight, as e-papers produces no light of their own.
The project page says that the watch weighs 50g and has a 40mm dial, with a depth of about 7mm. The battery life is 60 days and may start shipping by the summer of 2015.