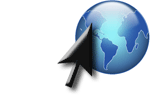 Researchers from the Electronics and Telecommunications Research Institute of Korea (ETRI) have developed new optical networking equipment that can deliver a 10Gbps Internet service.
A Korean research team has succeeded in developing next-gen optical networking equipment that can deliver 100 times faster 10Gbps Internet service. As a result, it will be possible to localize optical networking equipment that connects households, telephone companies, data centers, and large cities.
The researchers have also developed a 3.2Tbps-level Optical Carrier Ethernet system, which makes 10Gbps Internet service possible on backbone. Using the new equipment in optical networks will allow users to transmit a file the size of a movie in just four seconds.
ETRI's development allows for easy integration with existing optical networks and has been chosen as an international standard for the ITU Telecommunication Standardization Sector (ITU-T) and Internet Engineering Task Force (IETF).
ETRI is planning to further advance the technology and commercialize it early next year by establishing a research company.