Like Intel, NVIDIA and every other company in this capitalistic world of ours, Advanced Micro Devices is always working on something. Recently we learned it had been enlisted for some serious supercomputing research, but its consumer processor plans continue to stream forward as well, as we're about to see.
Some of you may be familiar with the Carrizo codename. It is a moniker that Advanced Micro Devices uses to refer to an upcoming collection of laptop and all-in-one PC accelerated processing units.
Some may also have heard about CPU names like Excavator and Puma (Puma+ in this instance). Today we'll explain what the relationship between all of them is.
AMD is not ready to release products from the Carrizo line, but its newest announcement promises that sales will begin around the middle of 2015.
There will be two chips. Carrizo will power laptop accelerated processing units and will integrate Excavator x86 cores, as well as new AMD Radeon graphics.
Between this, the memory controls and the other integrated chipset capabilities, this will turn the Carrizo into the first SoC (system-on-chip) powered by the Heterogeneous Systems Architecture (HSA) 1.0. You can expect to find it in laptops, tablets, and 2-in-1 devices.
The other version, Carrizo-L, will use Puma+ cores and Radeon R-Series GCN GPUs and will be made for mainstream laptops and all-in-one computers.
In both cases, the SoCs / APUs will integrate ARM TrustZone technology, plus AMD's own chip-level security approach which relies on a very, very small ARM "security chip" to maintain data safety at hardware level, without putting any strain on the rest of the system at all.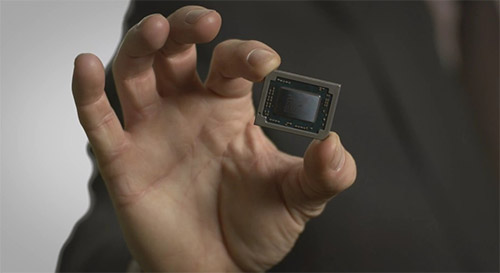 AMD also claims that "the 2015 AMD Mobile APU family simplifies partner designs across a broad range of commercial and consumer mobile systems." We will have to wait until 2015 before we get more details on that, however.
Hopefully the wait won't actually last until the middle of the year though. Since shipments are scheduled for the first half of the year, the Sunnyvale, California-based outfit might provide some details earlier, maybe in March, or if we're really lucky, during the CES 2015 trade show in January (Consumer Electronics Show).
Nevertheless, all-in-one PCs, notebook, tablets and 2-in-1 devices will not be up for sale until May, June or July. On the bright side, this means that Windows 10 will be supported from the beginning, as will DirectX 12 and OpenCL 2.0. AMD's own Mantle API and FreeSync monitor frame rate syncing technologies are a given.