Microsoft completed its acquisition of Nokia's Devices and Services division in April of this year, and with the announcement of the Lumia 535 removed the Nokia branding from its smartphone products.
But that doesn't mean that the Nokia brand will completely die off with regards to smartphones — at least not in the long-term. While the Nokia name can't be used on smartphones until after 2016, the name can be used on a number of other products in the mean time.
"It is our goal to start licensing our brand in areas other than these two restricted areas, starting this quarter actually," said Ramzi Haidamus, president of Nokia technologies. Haidamus says that Nokia will use the brand "in the areas that we can and the areas where the brand is relevant."
According to The Verge, Nokia is looking to license its brand to third parties, with Haidamus noting that the devices "will look and feel just like Nokia built it."
With that said, Nokia plans to have some "exiting" news to announce at the Slush conference which is being held tomorrow in Finland.
В продажу новинка поступит в первом квартале 2015 года в Китае по цене $249. Позже Nokia N1 начнет продаваться и в других странах.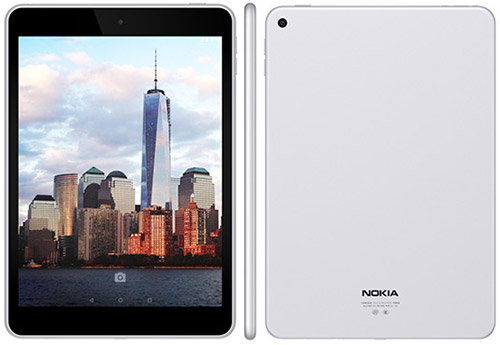 All we can see is a simple black box — no other details were provided. However, if this is just another streaming box made in the image of the Apple TV, Roku 3, and Amazon Fire TV, we're going to be extremely disappointed.