There's no doubt about it, Sony is going to unveil its next flagship smartphone in early 2015, but the question is whether or not the Japanese company will introduce the Xperia Z4 at Consumer Electronics Show (CES) 2015 in January, or at the Mobile World Congress (MWC) 2015 in late February / early March. Either way, Sony will want to avoid making the Xperia Z4 available on the market around the same time as Samsung Galaxy S6, which will be announced at MWC and will probably go on sale several weeks later.
Aside from the Xperia Z4, Sony also plans to launch the Xperia Z4 Compact and Xperia Z Ultra smartphones, but they will probably be released after the company's flagship.
Anyway, for those who don't remember we reported last month about some of the rumors surrounding the release of the Xperia Z4. According to sources familiar with Sony's plans, the Xperia Z4 will boast a 5.5-inch QHD (1440 x 2560 pixels) display and 4GB of RAM.
Obviously, none of these specs has been confirmed yet, but the people who provided that info are now back with yet more details on Sony Xperia Z4's specs sheet.
AndroidOrigin reports that the Xperia Z4 is likely to come with Qi wireless charging support instead of the magnetic charging ports used inside the Xperia Z.
Apparently, Xperia Z owners complained that the microUSB flaps loosen with time, thus compromising the water resistance of the smartphone.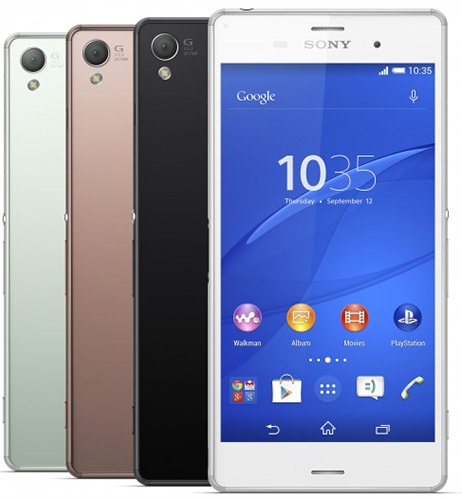 That will not be the case with the Xperia Z4, which will not feature any stripes over the microUSB port, but it will keep the IP68 certification.
In the same piece of news, Sony will also launch an Xperia Z4 Ultra which will sport a huge 6.4-inch display with Quad HD resolution, or perhaps 4K though it's hard to believe that will be the case.
On the other hand, the Xperia Z4 Compact will maintain the same 4.6-inch display with full HD (1080p) resolution, just like the previous model.
These are all the new details regarding Sony's new lineup of Xperia smartphones, which is supposed to arrive next year.
Sony fans still out of the loop on the Xperia Z4 may want to know that the device is also expected to feature an impressive 20.7-megapixel rear-facing camera with Exmor RS CMOS sensor, as well as LTE Cat.6 support.
A 64-bit octa-core Qualcomm Snapdragon 810 processor clocked at 2.8GHz will be included as well, along with an Adreno 430 graphics processing unit. Stay tuned for more updates on the matter.