ASUS first unveiled its ZenWatch at IFA 2014 over two months ago. The company has said little about the device since that time, and luckily for ASUS, not much has really changed in the smartwatch landscape since that time either.
The company did announce today, however, that it is sticking to its word of a "sub-$200" price tag for the device, as it will retail for $199 and will be available from starting November 9 from Best Buy (online and in stores). According to TechCrunch, the smartwatch will make an appearance on the Google Play store at a later date.
The ZenWatch is perhaps one the best looking Android Wear devices out there, rivaling even the beautiful Moto 360. Its metal body and leather band definitely outshines than the cheap look and feel of the LG G Watch (which has seen its price slashed over the past few months) and looks classier than the LG G Watch R while also coming in at $100 cheaper.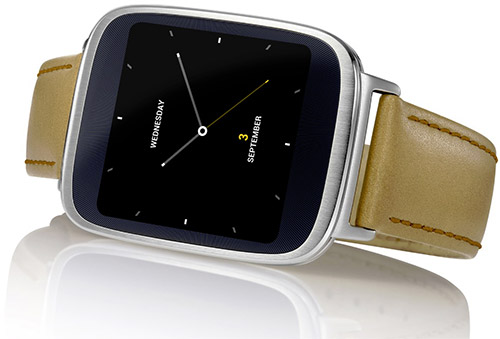 As for the specs of the device, it doesn't stray to far from the formula of other Android Wear devices -- that means that it has a 1.63" 320x320 display, Qualcomm Snapdragon processor with 512MB of RAM, Bluetooth 4.0 LE, heart rate sensor, and IP55 water/dust resistance. Although newer smartwatches from Sony feature built-in GPS (which is supported in the most recent builds of Android Wear), you won't find that power-sapping functionality on the ZenWatch.
Things are finally starting to heat up in the smartwatch market, but we keep thinking back to a statement made by HTC's Drew Banford. Is there really a "strong reason to wear one every day?"