Stop us if you've heard this one before; Nokia is reportedly developing an Android handset. "But wait," you ask, "Didn't Microsoft acquire Nokia for roughly 7 billion dollars last year?".
Well, yes, but as it turns out some small teams from Nokia's past assorted smartphone efforts were not part of the Nokia Devices Microsoft acquired. So while Microsoft got the majority of Nokia smartphone engineers, Nokia still has a small nucleus of phone designers in house, including the team that designed the Nokia N9, the first and only device to carry the now-defunct Meego mobile Linux operating system.
And Nokia, of course has the intellectual property to back a potential return to the smartphone market.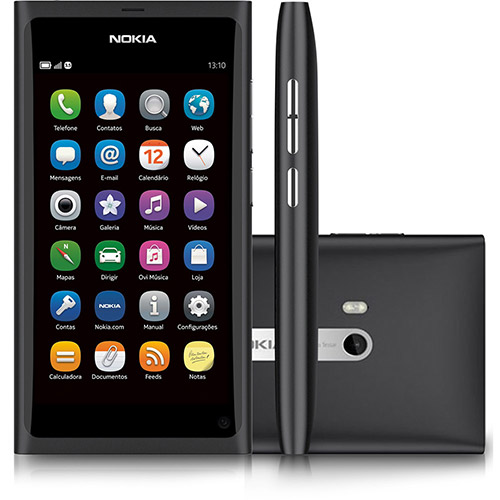 The natural next question is whether it's contractually allowed to do so. After all, surely Microsoft forbids Nokia from simply turning around and competing with it after offloading (most) of its smartphone staff. Indeed, Microsoft's contract does forbid such a move, but in an interesting twist, the prohibition period was surprisingly short. A press release from the pair stated:
Upon the closing of the transaction, Nokia would be restricted from licensing the Nokia brand for use in connection with mobile device sales for 30 months and from using the Nokia brand on Nokia's own mobile devices until December 31, 2015.
In other words, Nokia could become an Android OEM in 2016 and compete with its former Nokia Devices unit. Microsoft, in fact, is currently rebranding to drop the "Nokia" name -- perhaps in anticipation for such a possibility. After all, it's surely aware that it's given such a potential bid a boost by its mass layoffs of Nokia engineers and designers that it carried out after the acquisition. Nokia could easily recoup a large portion of its staff, perfectly legitimately, as Microsoft chose willingly to cast them off.
Nokia's chief financial officer, Timo Ihamuotila, at Nokia's most recent earnings ignited speculation when he dropped a strong hint that Nokia might be interested in pursuing mobile devices once again, when its "lockup period" expired. He stated:
We will, of course, carefully assess what would be the best way for us to maximize the value of the Nokia brand, also taking into account that we're in the lock-up period still in the Microsoft transaction regarding our possibility to use the brand and we have recognized that Nokia brand is the most valuable from recognition perspective in the area of mobile phones and mobile devices.
This rumor has heated up after Chinese website MyDrivers claims to have the inside scoop on Nokia's smartphone comeback. It cites sources as saying that Nokia's team that was responsible for the N9 is designing an Android device and is seeking out original device manufacturer (ODM) partners in China to complete the design.
While it's impossible to directly confirm that rumor, it does line up rather logically with what you might expect from a Nokia comeback. Traditionally, of course, Nokia designed its own devices. But with the Nokia Devices sale greatly cutting its in-house device design staff, Nokia certainly might look to an ODM for a faster path back to the market.
Nokia has also showed a lot of interest in Android in recent months. In the months leading up to the completion of the Microsoft acquisition it tasked Nokia Devices engineers with creating a forked version of Android -- Nokia X -- a project Microsoft has since terminated.
Post-acquisition Nokia has rolled out its HERE mapping service to Android devices. It also recently debuted the Z Launcher, a popular Android widget that allows you to search for apps by writing letters, rather than having to type. The Z Launcher has not been accepted to Google Play Store, but has been a popular direct download for Android in recent months.
Could a long awaited, full-fledged Nokia Android be in store within the next year and a half? It's very possible. And some sources are convinced that Nokia is actively working on it.