Not so long ago we told you that Sony is said to be working on a camera that will be able to shoot with amazing 8K capabilities, surpassing current cinema shooters on the market today like the ARRI ALEXA 65 that can "only" master 6K.
Now Sony Alpha Rumors reports that a second source has stepped forward to talk about the Sony 8K camera, which they apparently spotted in the wild as well.
The camera was assumed to be the A99 and came in a DSLR body with no grip built-in. Apart from that, the source is not able to add anything related to specifications, but it does share with us an interesting tidbit.
Apparently, the Sony 8K beast will be making an appearance at Rio 2016 Olympic Games, which is in accordance with earlier information which also said the camera will arrive in 18-24 months.
The camera won't be marketed for mainstream consumers, but will appeal for professionals activating in the broadcasting and cinematography niche, which is a big part of the photo and video business.
According to the earlier source, a prototype of the camera has already been spotted at a BBC event and the camera apparently looks very much like the A99 which, as you might know, is Sony's current flagship A-mount camera.
However, given than Sony has more than a year to go to concentrate on developing this video beast, it's quite possible the end product will turn out to look quite differently.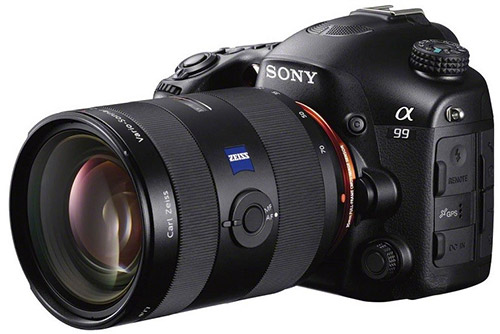 As 4K cameras become more and more mainstream, manufacturers are trying to push the boundaries of innovation. ARRI already ships the ALEXA 65 cinema camera which shoots in 6K.
But even this doesn't seem to be enough for some videographers. As it was revealed not so long ago, Panasonic is apparently also looking to venture into the 8K territory.
Even if its 4K-ready GH4 camera hasn't been out into the wild for a long time, the company is already hard at work on the successor, which will most likely be called GH5.
Panasonic is expected to bump things up in the 4K department, adding 60fps shooting support but also 8K video support.
The 8K trend seems to be a growing one, so we shouldn't be all that surprised if other iconic photo manufacturers like Canon and Nikon are revealed to be working on similar products.
8K isn't even a real deal yet, but it already looks like the fight for supremacy on the market will be a tough one.