Microsoft is entering the marhet of wearable gadgets with a new platform called Microsoft Health, designed to make it easier for you to track your personal fitness, along with its first wristband, the Microsoft Band.
Microsoft Health will unite data like steps, calories, heart rate and more from different health and fitness devices and services to give you insights on the data collected. Available on Windows Phone, iOS and Android, it is a new security-enhanced cloud platform that stores and analyzes all of this data.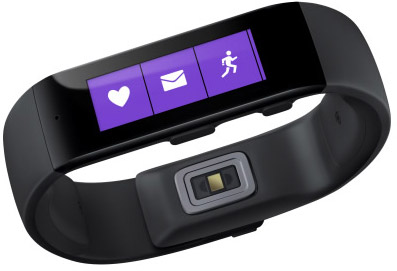 Microsoft Health will work with with UP by Jawbone, MapMyFitness, MyFitnessPal and RunKeeper today – with support for more devices and services to come.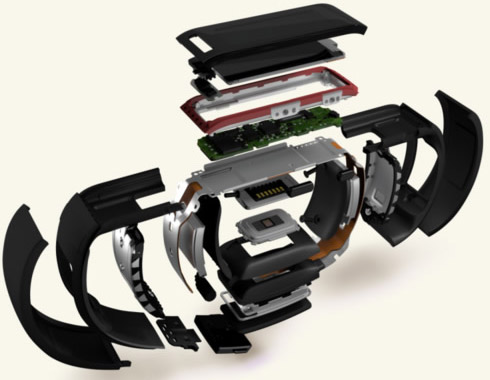 Microsoft also announced the Microsoft Band. It is actually a "smart band" designed to be worn 24 hours a day for people active at work or at the gym. It has 10 smart sensors for 24 hour heart rate monitoring, calorie burn measurement, sleep quality tracking and more. The Microsoft Band will keep you connected at a glance with smart notifications including incoming calls, emails, texts and social updates as well as access to Cortana from your Windows Phone device.
The Microsoft Band is now available in limited quantities in the U.S. at MicrosoftStore.com and starting October 30th at Microsoft Retail Stores for $199 (U.S.).
With the Microsoft Health Windows Phone app, you can personalize your Microsoft Band. You can check out your wellness goals and your fitness data like your heart rate, steps, calorie burn, and sleep quality as well as maximize your fitness with Guided Workouts, 24-hour heart rate monitoring and automatic activity counting. You'll also be able to configure email previews and at-a-glance calendar alerts and take notes and set reminders with Cortana. The Microsoft Health app is available from the Windows Phone Store.
Microsoft Health is a fit for Microsoft because of the company's lineage in cloud platforms and health and fitness data. Microsoft HealthVault, which allows people to gather, store and share health information with medical providers on a security-enhanced platform, has existed for nearly a decade. Add in MSN Health & Fitness and Xbox Fitness and the company has a long history of helping people manage and learn from fitness data.
Apple also unveiled a smart watch on Sept. 9 that will combine health and fitness tracking with communications and will go on sale in early 2015, while Samsung Electronics unveiled its Galaxy Gear smart watch in September 2013. The Apple Watch will be priced at $349.