Project Ara is a rather interesting project from the Google Advanced Technology and Projects group that aims to create a smartphone that makes nearly all of its major components user-upgradeable. That means increasing storage space, upgrading to a faster processor, or snapping on a higher resolution screen is a module upgrade away.
When we last visited Project Ara, Google announced that 100 people would receive a free smartphone to beta test. Today, we're seeing some behind the scenes action with Ara along with a fully functional prototype running Android in a new video:
As stated in the video above, the first generation Spiral 1 prototypes only left about 50 percent of volume of the module for developers to fit in their hardware. However, with Spiral 2, "most of the area" should be available to developers to install their components. That means more space for battery modules, camera modules, etc.
The Spiral 2 prototype will be unveiled at the Project Ara Module Developers Conference on January 14, 2015 at Google's Mountain View, California headquarters. Satellite locations will be offered the same day in New York City, Buenos Aires, and London. Google will hold a second event catered to the Asian market one week later.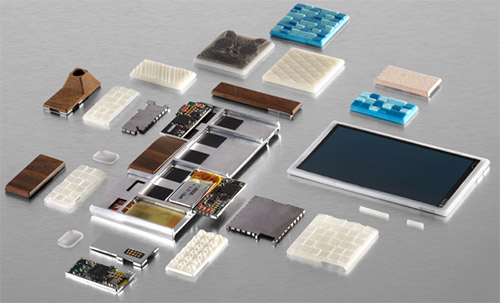 The main purpose of the conference is to get broad third-party support for the modules. To that end, Ara project leader Paul Eremenko recently stated in a Q&A session during the Purdue Presidential Lecture Series that modules would be made available in their own marketplace:
Anybody can create a module per the specifications of the developer's kit and put it in the Ara module marketplace, which is analogous to the Google Play Store, and sell directly to consumers.
The entire sit-down chat with Eremenko is just over an hour long and gives quite a bit of additional insight into Ara (among other things):