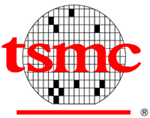 Taiwanese supplier TSMC has secured orders to produce a processor for an "upcoming next-generation iPad expected to be released in early 2015," according to Digitimes sources. The chip is said to be "tentatively" codenamed the A8X, and be based on the same 20nm manufacturing process as the A8. TSMC is said to be producing A8 chips for the iPhone 6, and even a variety of related chips, including Dialog power management ICs, Qualcomm baseband chips, Synaptics LCD driver ICs, InvenSense gyroscropes, and Apple's own fingerprint sensors.
The iPad in question is presumably Apple's increasingly-rumored 12.9-inch iPad, sometimes nicknamed the iPad Pro. The tablet is typically expected to ship early next year, and have various features setting it apart from the current top-end iPad, the Air. It's still uncertain what those might be apart from screen size, but some rumors have hinted at the possibility of split-screen multitasking, bringing the iPad closer to parity with rivals like the Surface Pro 3 or the Galaxy Tab Pro 12.2. Microsoft's Surface tablets have done multitasking since their inception.
The A8X is also thought to be part of the iPad Air, meaning the report could simply be referring to Apple's 9.7-inch next-generation tablet, which could see supplies highly constrained until after the holiday quarter.
Apple is staging a press event tomorrow in which the focus is expected to be new versions of the iPad Air and iPad mini. The company could conceivably tease an iPad Pro, much in the same way decided to tease the Apple Watch in September even though it won't ship until January or February.