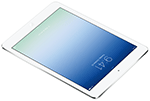 In an uncharacteristic move for Apple, the company today leaked details of its own unreleased products. The compete posted its iPad User Guide for iOS 8 which shows both the iPad mini 3 and the iPad Air 2: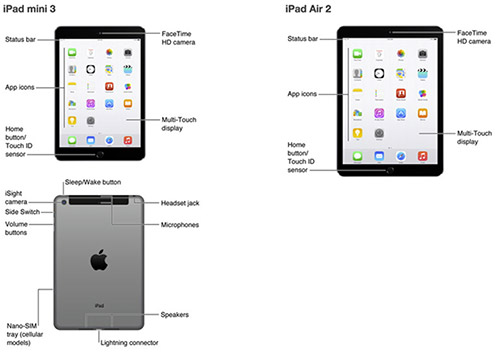 The document confirms that both new tablets will come with Touch ID support (and also likely support for Apple Pay). 9to5 Mac also happened to discover in the guide that the iPad mini 3 and iPad Air 2 will feature a Burst Mode for the camera (something that the iPhones have supported since the 5S).
Other features likely on tap, as we have discussed previously, include an A8X processor with 2GB of RAM (double that of the A8 in the iPhone 6 and iPhone 6 Plus), 802.11ac Wi-Fi, and Bluetooth 4.1.
As the above images in the guide show, the exterior of the new iPads isn't expected to change dramatically from the existing models.