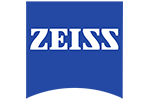 Lens producer Carl Zeiss is stepping into the virtual reality headset market, with its own device. Similar in construction to the Oculus Rift, the Zeiss VR One works by turning a high-resolution smartphone into a display, similar to how the Samsung Gear VR uses the Galaxy Note 4, though Zeiss' effort will in theory be able to work with a wider array of devices.
A smartphone is first placed into a tray, designed to make the phone sit in the correct position when the tray is inserted into the headset, with the system said to work with phone screens measuring between 4.7 inches and 5.2 inches. Between the screen and the wearer's eyes are a pair of Zeiss precision lenses providing a field of view of approximately 100 degrees, and an interpupillary distance coverage of between 53 and 77mm (2.09-3.03 inches).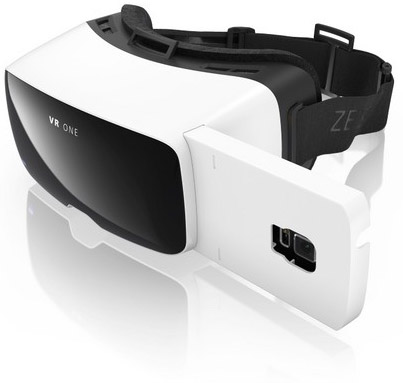 Other than providing a rigid holster for the smartphone, along with openings to access the charging and audio connectors, as well as a clear backing for augmented reality applications, the bulk of the processing is performed by the smartphone itself, using the phone's own sensors for tracking movement. As for software, two apps will be available to download from iTunes and Google Play, and Zeiss is supplying a software development kit for future app creation.
Set to start shipping before the end of the year, Zeiss is pricing the VR One at $99, below that of the Gear VR and other VR assemblies. Only two trays will be available at launch, allowing the iPhone 6 and the Samsung Galaxy S5 to work with the headset, but more trays will apparently be made available after launch after receiving feedback.