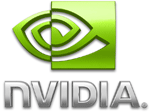 The GeForce GTX 980 and 970 from NVIDIA are powerful video cards, but they are high-end ones that will only sell to around 1% of the available consumer base. That means that NVIDIA would do well to release the more affordable GTX 960 by Christmas too.
Unfortunately, this won't happen if the latest rumor from Hermitage Akihabara turns out to be as true as most others published through that website.
The rumor claims that the video controller will not be released this year. Instead, it will only reach the market in the first quarter of 2015.
That means that the best possibility our optimism can come up with is that the video card will be launched at CES 2014 (Consumer Electronics Show), in January.
However, it's possible that the board won't reach stores before March either, so don't hold your breath in anticipation.
They aren't known, but it might be due to insufficient supply of GM204 graphics processing units, the same GPU powering the GeForce GTX 980 and 970.
Seeing as how neither of the latter two video boards can be found on sale easily, NVIDIA might not have enough of them to go around as it is. Especially with how (apparently) high the demand is for the GTX 980 and 970 adapters.
On the flip side, it's not like NVIDIA would deliberately cripple its GPUs after they come out of the assembly line.
Cut-down chips are actually chips that came out not quite right, but whose faulty areas are isolated from the rest of the die, resulting in a lower-end version of the GPU (or CPU/APU as the case may be).
A pretty ironic turn of events really. Normally, manufacturing processes yield lots of such defected chips, but the 28nm node is so mature now that the failure rate is a lot lower than it used to be. Maybe this is why NVIDIA can't make GTX 960 yet, or enough of them.
If the Maxwell GPU line had been made on 20nm as was the plan originally, the situation would have been different. As it is, NVIDIA has to jump through hoops in order to keep the rate of new GPU generations going.
They aren't known, and neither is the price. Still, we can speculate on the latter at least. Since GTX 970 sells for $329 / €329, the GTX 960 could go for $280 / €280 or so.