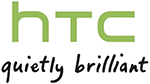 HTC has officially pulled the wraps off the RE Camera that leaked late last month. Now that the device has been announced, we're even more puzzled as to what exactly the company is trying to accomplish.
As we previously discussed, the RE Camera is a smallish device that is shaped somewhat like a periscope (or a piece of PVC piping). It features a single button on its front (for slow motion video) and another on the back (for capturing photos/video). Perhaps the most odd aspect of the device is that it doesn't have a viewfinder or any interface to speak of — HTC expects users to point in the general direction of where the action is happening and take the shot.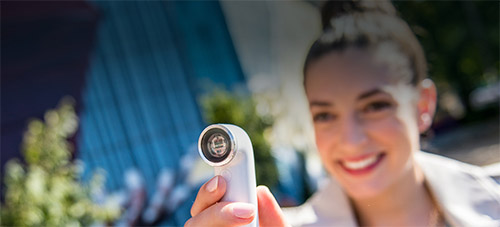 For those that want to see what the RE Camera is actually capturing, you can use your Android device or iPhone as a wireless viewfinder, although that seems like a tricky proposition unless you're using a tripod. Speaking of tripods, the tripod mount on the RE Camera is made out of plastic instead of metal…
When it comes to actually taking pictures and video, the camera features a 16M sensor with a 146-degree wide-angle lens. HTC says that the sensor is capable of taking 1080p video at 30 fps or slow motion 720p video at 120 fps.
The integrated battery is capable of recording roughly 1,200 stills per charge or up to one hour and forty minutes of 1080p video before giving out. An 8GB microSD card is included in the box for your recording duties, and up to 128GB is supported. Other features include Bluetooth 4.0 LE, 802.11n Wi-Fi, a microUSB connector, speaker, microphone, and IP57 dust/water resistance.
Perhaps the toughest pill to swallow for the device will be its price — HTC says that the RE Camera will be priced at $199 when it launches this month in the U.S. and will be available in glossy red, white, or blue. For a device that seems so limited in scope, it may have a hard time competing against existing entries in the field from GoPro (even though HTC doesn't consider the RE Camera a direct competitor).
And its biggest competition may come from the very device that HTC hopes that you pair the device up with — your smartphone.