Online retailers like Amazon and Newegg are showing new pricing levels for the top tier of Radeon video cards from AMD. Pricing for the high-end video cards has dropped as much as $150 in some cases, a move that could be interpreted as a reaction to the release of cheaper cards last month from its main competitor Nvidia.
Pricing for the R9 290X has dropped from $550 to $400 on many models, with some tweaked cards still commanding pricing in the mid-$400 range. Most of these price cuts are accomplished without any special rebates or offers, though some of the performance-tuned cards are making it there through deals. As for the R9 290, pricing has dipped to $300 from $400, with special manufacturer cards hovering around $330.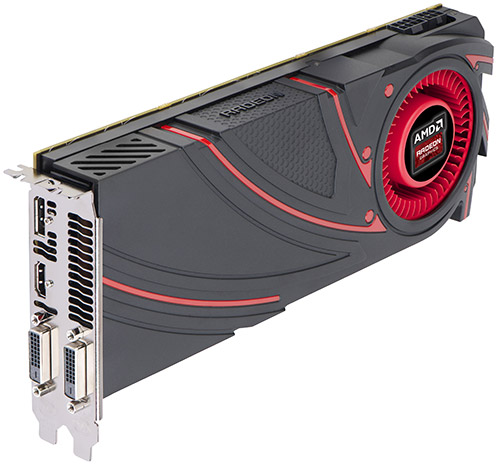 It's possible that the change in pricing could be a response to the Nvidia's new line of Maxwell-based cards. Many reviews have shown the new Nvidia GTX 970 and GTX 980 to outpace the Radeon cards on certain tasks and video games benchmarks. While both manufacturers often have a give and take on performance with each release, Nvidia struck deep this time by meeting or undercutting AMD's prices.
The pricing drop has a few advantages on a competitive market, as price and availability are often a large factor for system builders. While AMD R9 cards may have power performance in some areas, use more power and run at a higher temperature, the $150 difference between a Radeon R9 290X and a GeForce GTX 980 is a significant. It changes the dynamic of the price paid for performance. Availability of the Nvidia cards are still an issue, as retailers struggle to keep up with the demand of the new cards. The now lower-priced AMD cards still retain the "Never Settle" free game bundles, which currently include titles like Alien: Isolation and Star Citizen.