It was confirmed shortly after the launch of the iPhone 6 and iPhone 6 Plus that TSMC had been brought onboard to supply a significant number of A8 processors. Previously, Samsung had been the sole supplier of processors for iOS devices like iPod touch, iPhone, and iPad.
A new report from ZDNet asserts that Samsung is producing 30 percent of Apple's A8 processors while TSMC is manufacturing the remaining 70 percent. As a result, Samsung's System LSI business reported massive losses this year due to the reduced contract with Apple.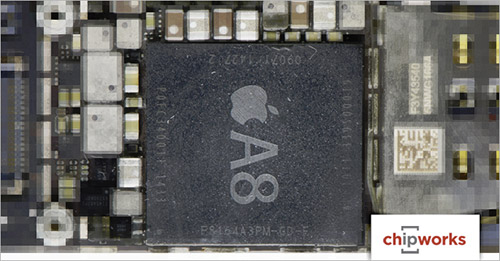 But Samsung is looking to bounce back next year with its new 14 nanometer (nm) process technology. The current 20 nm A8 processor is 13 percent smaller and offers 25 percent better processing performance than the A7 (28 nm) while being 50 percent more power efficient. Samsung's new 14 nm process — compared to the current, 20 nm process — is 15 percent smaller, 20 percent faster, and 35 percent more power efficient.
TSMC's next process leap is to 16 nm, so Samsung is hoping to swoop in and secure a majority of the Apple A9 contract according to Dr. Kim Ki-nam, President of System LSI. As a result, Samsung is expecting to bounce back with profits next year for its System LSI business.
Samsung is expecting to kickoff its 14 nm production later this year.