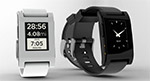 With all this talk about Android Wear smartwatches, smartwatches running Tizen that can make phone calls, and even the 2015-bound Apple Watch, it's easy to forget that Pebble has been in this game for a for over two years now. Whereas its competitors are looking to dazzle customers with snazzy watch faces and sleek designs, Pebble has managed to keep things simple. And while Android Wear and Tizen-based designs have battery life than can be measured in one or two days, Pebble boasts battery life of up to a week before a recharge is needed.
With new competition inbound, Pebble is reducing the price for the standard plastic watch from $149 to $99, while the Pebble Steel has seen its priced reduced by $30 to $199. The company also announced that fitness tracking functionality has been bolstered to track steps and sleep activity in the background, rather than having to keep a session of the Misfit app running at all times.
The company has also extended partnerships with Jawbone (via a new activity-tracking watch face) and Swim.com (via an app that can measures distance, pace, strokes, etc.). Like the updated Misfit apps, both will work in the background with Pebble Firmware 2.6.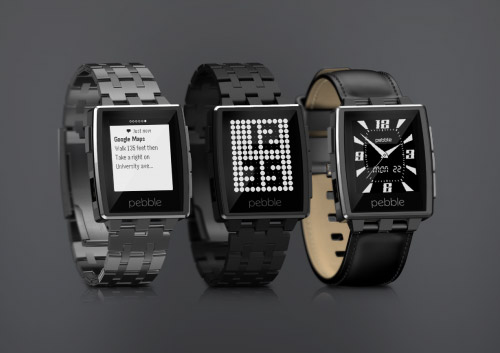 Pebble is also expanding its retail presence beyond Best Buy, AT&T stores, and Amazon by making its smartwatches available at Sam's Club, Fry's Electronics, and Sprint stores in the United States.