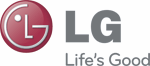 LG Electronics seems to be ready to compete with Samsung with a new smartwatch capable of making calls.
According to information posted on line at FCC's website, LG's third smartwatch mode from LG will come with a CDMA 3G (CDMA2000, voice/data) modem that should allow it to work on both Verizon Wireless and Sprint networks. The LG VC100/VC100P measures 57.7mm x 35.5mm.
For comparison, Samsung Gear S measures 58.3mm x 39.8mm and will be available on America?s four largest wireless networks later this fall.
LG announced the G Watch in June, and launched the device the following month. The G Watch R followed late in August, but that model is not yet available.