Apple's iPhone 6 and iPhone 6 launched last Friday, and went on to generate weekend sales over 10 million units. Reviews for the devices have been generally favorable, with most noting that Apple showed up late to a game that has long been dominated by companies like Samsung with its Galaxy Note family of "phablets."
Samsung of course took notice of the coverage and unleashed a number of ads – both online and on TV -- knocking Apple for its tardy entry with the 5.5" iPhone 6 Plus: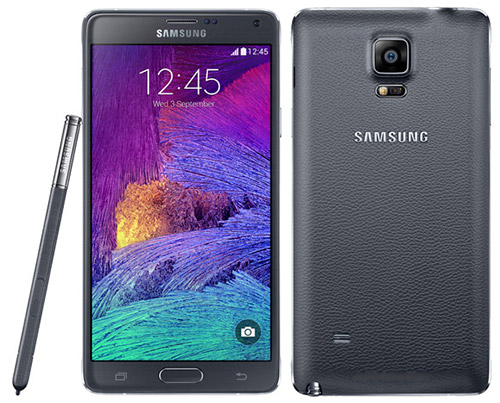 Back on the home front in South Korea, things aren't so clear-cut. Samsung officials have expressed concern for the strong early sales of the iPhone 6 and iPhone 6 Plus and now plans to launch the smartphone on September 26 in South Korea instead of next month as previously stated. "The positive reaction from consumers to those two Apple devices prompted us to launch the Note 4 earlier than previously scheduled," said a top Samsung official in an interview with The Korea Times.
"Samsung will be aggressive in promoting the Note 4 as it's true that we are being challenged and pressured amid a difficult situation."
Does the iPhone 6 Plus truly put the aluminum-chassis Galaxy Note 4 in a difficult position? Samsung practically created the phablet category with the original Galaxy Note in 2011 and has continued to refine its vision for devices in this size class with subsequent generations.
The Galaxy Note 4 certainly wins the specs race compared to the iPhone 6 Plus. The Galaxy Note 4 features a 5.7" QHD Super AMOLED display, 2.7GHz quad-core Snapdragon 805 processor with 3GB of RAM, 16MP rear camera with optical image stabilization, and a stowable stylus.
Regardless of how powerful and feature-packed the Galaxy Note 4 may be, another Samsung official remained cautious of his company's forecasts for sales, stating, "Samsung aims to ship 15 million Note 4s in the first 30 days after the product launches, which is very ambitious given the challenging situation." It should also be noted that it took Samsung two months to ship 10 million Galaxy Note 3s.
The Korea Times indicates that Samsung could ship as many as 3.75 million Galaxy Note 4s during its opening weekend of sales. However, we still wouldn't be able to directly compare any official figures from Samsung to the iPhone 6 Plus because Apple doesn't break apart iPhone 6/iPhone 6 Plus figures in its sales announcements.