The Samsung Galaxy Note 4 is being made available for pre-order in the United States tomorrow, with shipments expected to start on October 17th, though AT&T plans to ship the smartphone earlier on October 14th. In the United Kingdom, pre-orders also begin tomorrow, though the stylus-equipped phablet will be on sale from October 10th.
AT&T will be selling the Note 4 for $826 off-contract and $300 with a two-year commitment, though under AT&T Next, it will cost $41.30 per month under the 12-month version, and $34.42 under AT&T Next 18.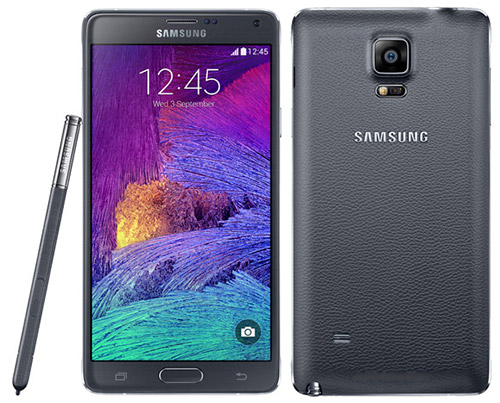 Verizon's pricing appears to be similar to AT&T's, at $300 on a two-year contract, with Verizon Edge also available. Customers upgrading to the device under a More Everything plan with at least 1GB of data will gain an extra 1GB data allowance for up to 24 months.
T-Mobile will delay its pre-orders until September 24th, but will still sell the Note 4 from October 17th for $0 down and $31.24 per month for 24 months.
US customers will also be able to benefit from a guaranteed $200 trade-in total promotion from Samsung, if they pre-order their device. After trading in a handset through a participating retailer and sending proof to the company, Samsung will issue a check for the difference between how much the trade-in is worth and $200.
In the United Kingdom, pre-orders will start tomorrow via Samsung Experience Stores, with retailer pre-orders commencing from the 26th.