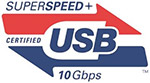 The Universal Serial Bus specification is something that won't be going away anytime soon, even with Intel's plans to eliminate all cables by 2020. That's why the newest announcement from the USB 3.0 Promoters Group can only go over well with everyone.
The reason we say that USB technology will keep being used even when cables no longer are is simple: USB micro receivers.
You see, a computer's Wi-Fi connection can only do so much, and when you need to have the monitor, keyboard, mouse, camera, microphone, speakers, and whatever else connected to a PC at once, the lone Wi-Fi radio chip might be a bit stressed.
Because of that, peripherals, at least, will probably stick to USB receivers, which are plugged inside the computer's ports and handle the wireless connection themselves.
The USB Type-C connector
Essentially, this is the new USB port that the USB 3.0 Promoter Group has finalized. The USB Type-C specification "defines Functional Extensions that enable USB Type-C hosts and devices to support optional capabilities."
This isn't a performance upgrade. That responsibility falls to the USB 3.1 and, eventually, USB 4.0 specification from the USB Implementers Forum (USB-IF).
Instead, USB Type-C is expected to change some things because it is incompatible with current implementations of the standard.
The port is different, you see. With a size somewhere between standard USB and micro-USB, it won't fit either. You can definitely expect some new design decisions on the part of PC and mobile device creators.
Most important, however, is that the USB Type-C doesn't have a specific orientation. There is no right side up or down, so to speak. No worry that you'll wear down your ports over time by trying to insert them the wrong way.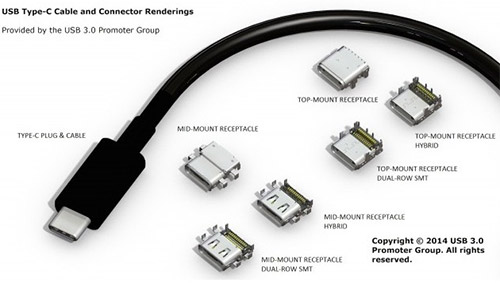 Current concerns
Everyone from OEMs to consumers has to be educated in the proper use of USB Type-C, according to USB-IF President and COO Jeff Ravencraft. You can expect a fair few videos and other data sheets to reach the web over the next few days.
Not that knowing how to press a port in a socket is such a complicated science, but apparently USB Type-C can have Alternate Modes, which lets vendors and organizations modify the USB type-C and give them extra features.
The USB Billboard Device Class Specification will be key here, since it will indicate if an Alternate Mode is supported by a USB Type-C capable host or device. Even if a device fails to enter Alternate Mode, though, it will still expose a USB 2.0 Billboard interface powered by VBUS.
Finally, if a USB Type-C host or device supports Alternate Modes, the host and device will use USB Power Delivery Structured Vendor Defined Messages (Structured VDMs) to discover, configure, and enter/exit them. This is thanks to the new USB Power Delivery v2.0 Specification.