Qualcomm's Snapdragon 200 SoC can be found in a wide range of low-cost smartphones. One of the highest profile devices that has launched recently with the Snapdragon 200 is the Nokia Lumia 530, which replaces the top-selling Lumia 520.
Qualcomm hopes to continue its steady stream of low-end smartphone design wins with the 28nm Snapdragon 210. The Snapdragon 210 is a quad-core chip that can be clocked up to 1.1GHz and includes an Adreno 304 GPU (versus Adreno 302 on the Snapdragon 200). The Snapdragon 210 also supports hardware H.265 (the Snapdragon 200 had software support), Bluetooth 4.1, NFC (in select SKUs), and Qualcomm Quick Share 2.0.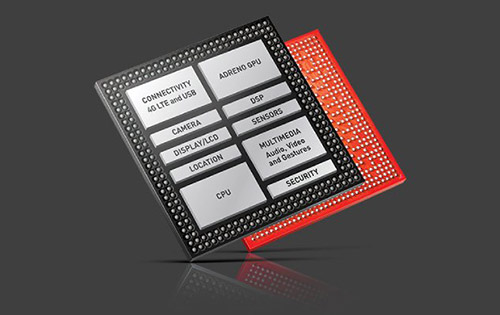 Most importantly, however, is that the Snapdragon 201 features an onboard Category 4, 150Mbps LTE modem (global support).
As Engadget notes, 40 percent of smartphones shipped in China during Q3 were powered by a MediaTek SoC versus 27 percent for Qualcomm. Qualcomm is looking to put a hurtin' on MediaTek – especially in the sub-$200 market -- with its integrated LTE modem, as China is quickly expanding its LTE rollout across the country.
While Qualcomm is announcing the Snapdragon 210 today, devices which feature the SoC won't actually ship until the first half of 2015.