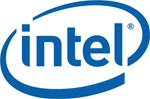 Intel unveiled the latest generation of its Xeon E5 processor, with a range of features aimed at boosting performance, cutting power consumption and making it easier to use in virtualised environments.
The third generation processor is available in 32 SKUs for both single socket servers, as the 1600, and dual socket, as the 2600.
Intel says that the new processor families include enhancements that provide performance increases of up to 3x over the previous generation, energy efficiency and enhanced security. To facilitate the demand for software defined infrastructure (SDI), the processors expose key metrics, through telemetry.
Software defined infrastructure (SDI) is the foundation for cloud computing. The digital services economy requires agility and scale that demands all infrastructure resources be programmable and configurable. These abilities, coupled with telemetry, analytics, and automated actions, allow the data center to become highly optimized.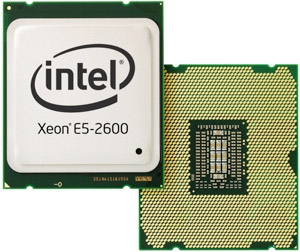 The Intel Xeon processor E5-2600 v3 product family introduces a new cache monitoring feature that provide data to enable orchestration tools to place and rebalance workloads resulting in faster completion times. This also provides the ability to conduct analysis of performance anomalies due to competition for cache in a multitenant cloud environment where there is little visibility into what workloads consumers are running.
The new processors also include platform telemetry sensors and metrics for CPU, memory and I/O utilization. With the addition of thermal sensors for airflow and outlet temperature, the visibility and control has increased significantly from the prior generation. The processors offer a set of sensors and telemetry for any SDI orchestration solution to more closely monitor, manage and control system utilization to help maximize data center efficiency for a lower total cost of ownership.
With up to 18 cores per socket and 45 MB of last-level cache, the Intel Xeon E5-2600 v3 product family provides up to 50 percent more cores and cache compared to the previous generation processors. In addition, an extension to Intel Advanced Vector Extensions 2 (Intel AVX2) doubles the width of vector integer instructions to 256 bits per clock cycle for integer sensitive workloads and delivers up to 1.9x higher performance gains.
The Intel Xeon processor E5-2600 v3 series offers a 12-core option. This platform also offers DDR4, and cache monitoring and allocation that helps with network performance and latency. Meanwhile Intel Data Direct I/O feature allows a portion of the processor cache to be allocated to directly write data to HDD or SDD, bypassing the memory to improve I/O performance and reducing demands on memory bandwidth.
Platform Storage Extensions (PSEs) are also integrated with the platform which helps eliminate the need for discrete storage components. The Intel Xeon processor E5-2600 v3 series family for communications contains nine new SKUs ranging from six cores (12 threads) to 12 cores (24 threads), and containing frequencies up to 2.6 GHz, and thermal design point (TDP) ranging from 52 watts to 120 watts. Low-power and robust thermal profile processor options are also included in this mix for smaller form factor applications with thermal constraints.
The Xeon E5-2600 v3 product family also increases virtualization density, allowing support for up to 70 percent more VMs per server compared to the previous generation processors. Memory bandwidth constrained workloads will gain up to 1.4x higher performance compared to the previous generation with the support of next-generation DDR4 memory. Intel Advanced Encryption Standard New Instructions (Intel AES-NI) have also been enhanced to accelerate data encryption and decryption by up to 2x without sacrificing application response times.
The processors are built using Intel's 22 nm, 3-D Tri-Gate technology. The new "per-core" power states dynamically regulate and adjust power in each processor core for more power-efficient workload processing.
Intel Xeon E5-2600 v3 processors can be paired with the Intel Communications Chipset 89xx series featuring Intel Quick Assist Technology to enable faster encryption and compression performance.
In addition, the new Intel Ethernet Controller XL710 family helps address the demands on networks with capabilities to enable better performance for virtualized servers and networks. The flexible 10/40 gigabit Ethernet controller provides twice the bandwidth while consuming half the power compared with the previous generation.
System manufacturers announced hundreds of Intel Xeon processor E5 v3 family-based platforms. These manufacturers across servers, storage and networking include Bull, Cray, Cisco, Dell, Fujitsu, Hitachi, HP, Huawei, IBM, Inspur, Lenovo, NEC, Oracle, Quanta, Radisys, SGI, Sugon and Supermicro, among many others.