Earlier this week in Samsung's press event, it unveiled the Galaxy Gear VR headset -- a peripheral for the also-revealed Galaxy Note 4. At the time, pricing was unknown - but a Samsung spokesperson, speaking with the press has since divulged the price for the headset: $199, without the required Galaxy Note 4.
The display inside the Samsung Gear VR Innovator Edition is the Samsung Galaxy Note 4 itself. Thus, VR images are provided by a 5.7-inch quadHD super AMOLED running at 2560x1440, coupled with a 60 frame-per-second pass-through camera for augmented reality applications. Earphones are required for 3d spatial sound on the Samsung VR player. The device is in an early-access stage and not ready for mass marketing, and should be considered in "beta" status.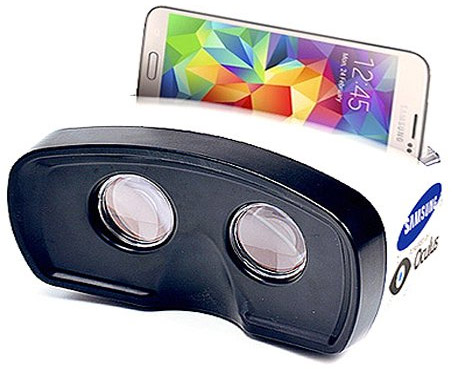 No pricing is yet available for the Galaxy Note 4, although rumors peg it at $800 without a two-year contract, and $299 with one. The combination of the Galaxy Gear VR and Galaxy Note 4 on contract is higher than the Oculus Rift PC-oriented development kit, which sells for $350, but requires a fairly well-specced PC to operate.
The price reveal isn't yet on Samsung's page for the device. A VentureBeat reporter was informed of the price at a press event featuring the new Samsung lineup Friday night.