Motorola couldn't be bothered with announcing its latest range of mobile products at IFA 2014 in Berlin, Germany. No, the storied company is handling things on its own terms and today announced the availability of an updated Moto X and Moto G along with the much-hyped Moto 360.
The new Moto X looks every bit the flagship smartphone, as it now sports a 5.2" Super AMOLED display which has been bumped from a resolution of 720p to Full HD (1080p). But that's not all; Motorola has also seen fit to supplant the mostly plastic construction of the previous model with aluminum that wraps around the edge of the Moto X to give it a more "premium" feel. Keeping with that theme, courtesy of the Moto Maker customization tool, you can now add optional leather (Black, Cognac, Natural, Navy) to the backplate.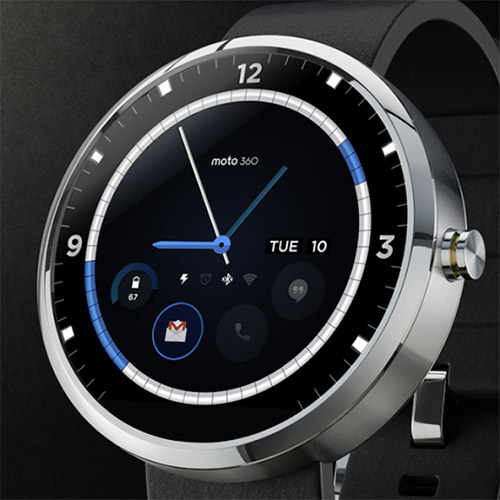 And if that isn't enough "premium" for you, the Moto Maker will also allow you to add metal accents to the speaker grills, Motorola logo, and power/volume buttons.
Hardware wise, Motorola has also stepped up its game with a Qualcomm Snapdragon 801 processor (2GB RAM), 16GB or 32GB of internal storage, 13MP rear camera, 2MP front camera, Bluetooth 4.0 LE, 802.11ac Wi-Fi, and a 2300 mAh battery.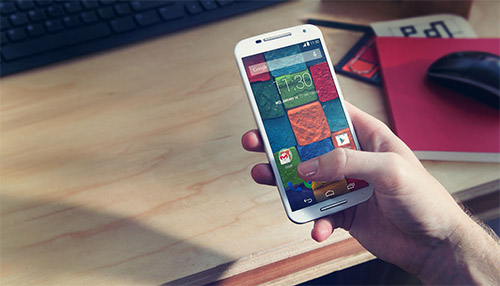 The new Motorola Moto X will ship later this month and cost you $99 on contract or $499 off contract for the 16GB version. Stepping up to a 32GB model will cost you an extra $50.
The Moto X isn't the only updated smartphone coming from Motorola today; the company has also revised its $179 Moto G. The Moto G has seen its screen upgraded to a 5" in size (up from 4.5"), while the resolution remains 720p. 16GB and 32GB storage options remain, but the new Moto G adds a microSD slot.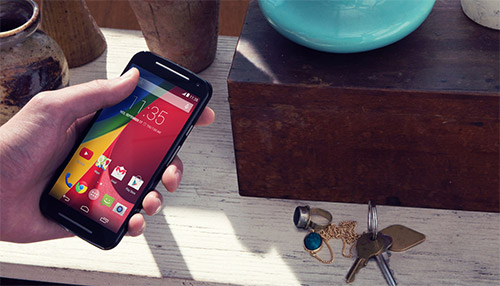 The new Moto G retains its 1.2GHz Snapdragon 400 processor and 2070 mAh battery, and includes 8MP rear/2MP front cameras. And there are now two front-facing speakers instead of the single rear-mounted speaker on the previous generation.
The Moto G is available to order today from Motorola's website.
Saving the best for last, you now actually order the Moto 360 Android Wear smartwatch. We've already detailed the smartwatch numerous times here on DailyTech, but the Moto 360 comes with a metal housing 320x290 display covering in Gorilla Glass 3, 4GB of internal storage, IP67-rated water resistance capabilities, pedometer, heart rate monitor, a tiny 320 mAh battery, and a wireless charging stand.
The Moto 360 is available to order today in three models:
Light stainless steel case + gray Horween leather band
Light stainless steel case + stone Horween leather band
Dark stainless steel case + black Horween leather band
All three of these models will be priced at $249. If you prefer to have the stainless steel band that was shown off when the Moto 360 was first announced back in March, it will set you back an additional $50 when packaged with the phone (however, the metal band SKUs won't come until later this fall). If you decide to purchase a $249 Moto 360 with a leather band today, you can always "upgrade" to the metal band down the road for $79.