ASUS pulled the wraps off its new Android Wear-based ZenWatch today, and its specs should look instantly familiar to those that have been following first generation devices that were launched by Samsung and LG.
The ZenWatch comes with a 1.63" 320x320 curved display (Gorilla Glass 3), 4GB of internal storage, the same Qualcomm Snapdragon processor paired with 512MB of RAM, Bluetooth 4.0 LE, bio sensors, and IP55 water/dust resistance. However, ASUS is trying to stand out from the crowd when it comes to looks thanks to a stylish, all-metal housing and tan leather band.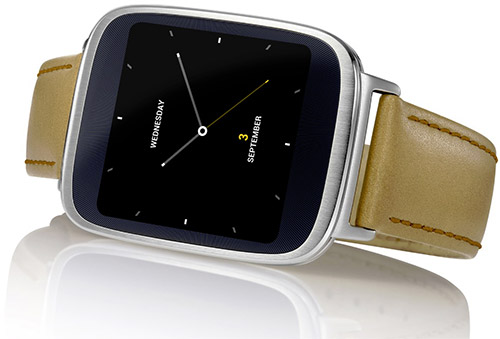 We don't know if it's the best looking Android Wear smartwatch as ASUS previously claimed, but it definitely doesn't look as generic as the original LG G Watch.
ASUS is also looking to differentiate from the growing Android Wear market with some added software features that can be enabled when you install a companion ZenWatch Manager app on your smartphone or tablet. "Find My Phone" allows you to locate your smartphone by tapping on your watch face, "Watch Unlock" allows you to unlock your smartphone or tablet, and "Remote Camera" allows you to control your smartphones camera from your wrist.
"Our design philosophy is Start with People. We want to deliver a seamless digital experience for everyone to enjoy," said ASUS' Mitch Yang. "With our ZenWatch, you will always be connected to everything that matters in your life."
ASUS hasn't yet announced a U.S. release date for the ZenWatch, but we do know that it will be priced at €199 in Europe.