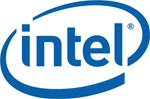 Intel has formally unveiled an octa-core processor for desktop computers, as part of the Core i7 Extreme Edition range . Previously under the name Haswell-E, the first three from the range will consist of one processor with eight cores flanked by two six-core chips, with Intel also launching the X99 Express chipset alongside the enthusiast processor collection.
The headline octa-core processor, the Core i7-5960X, has a clock speed of 3GHz which increases to 3.5GHz under Turbo Boost, reports The Inquirer. Fitted with a 20MB cache, it includes HyperThreading support, 16 threads, 40 PCI-Express 3.0 lanes, and four memory channels for 2133MHz DDR4 memory. It, along with the other two, all have a maximum thermal design power (TDP) of 140 Watts.
Using six cores, the Core i7 5930K has a higher base clock of 3.5GHz, 3.7 under Turbo, and though it has 15MB of Cache, it has the same HyperThreading, PCI-Express 3.0 lanes, and memory support as the octa-core chip. Lastly, the Core i7-5820K is a six-core chip with a 3.3 base, 3.6 Turbo clock speed with similar specifications to its six-core stablemate, though it uses 28 PCI Express 3.0 lanes.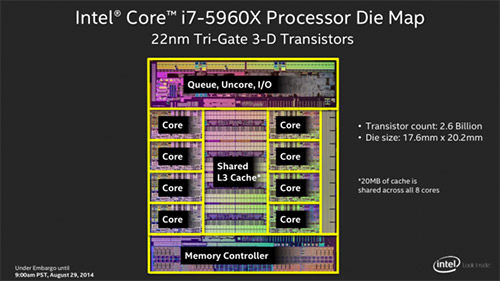 During a panel at Penny Arcade Expo today, Intel Vice President and General Manager of the Desktop Group Lisa Graff stated that the new processors have been introduced as a show of support for PC gaming from the company. The new chips are offering up to a 34-percent increase in performance over the previous Extreme Edition processors, or 74-percent increase compared to four core processors.
All of the new Extreme Edition processors are "fully unlocked for maximum overclocking" according to Graff, with some considerable performance already noticed. During internal testing Intel was able to overclock the Core i7-5960X up to 4GHz, an increase of 50 percent of the base clock.
As to be expected for new high-end enthusiast processors, the three are all fairly high cost. While the Core i7-5930K and Core i7-5820K cost $583 and $389 respectively, the Core i7-5960X is priced at $999.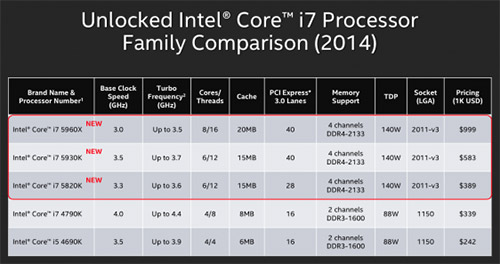 Intel's X99 Express chipset will offer support for 40 PCI-Express 3.0 lanes, matching the new processors, as well as up to 14 USB ports including six USB 3.0 ports, ten SATA III ports, eight PCI Express 2.0 lanes, Intel High Definition Audio, Gigabit Ethernet, and Thunderbolt 2.0.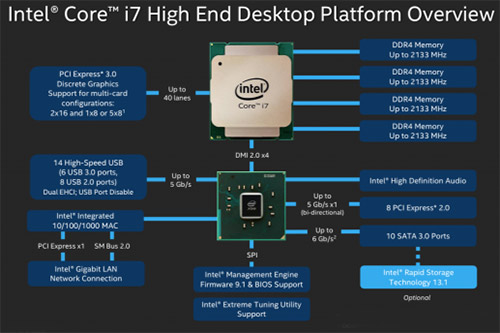 During the presentation at PAX, it was added that a number of companies were already offering motherboards with the X99 chipset. EVGA, Asus, ASRock, MSI and Gigabyte have already announced or released boards to accommodate the new processors. Custom computer builders like Alienware have also started putting the new hardware in their machines.