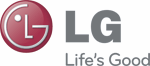 We reported last week that LG is already preparing a sequel to its just released G Watch. The original G Watch hit the market early last month, but its follow-up has gotten an official teaser video which was posted to YouTube.
The new G Watch R (we're assuming the R stands for "Round") takes a page from the Motorola Moto 360 handbook with a circular watch face. Other than the round design and frantic display of optional watch faces blasted at your eyes during the promo video (see this imgur album for all of the watch faces displayed during the spot), not much else is known about the G Watch R.
However, given the criticism that that Motorola has received with the small cutout on the bottom of the Moto 360's display in order to make room for the display driver, we hope that LG has found a way to completely avoid this visual eyesore.
And on a separate note, it's interesting to note that Motorola first announced the Moto 360 way back in March and will reportedly launch early next month at IFA 2014. With the G Watch R scheduled to launch at the exact same time, we're thinking that Motorola missed a big opportunity by dragging the launch out so long.
If LG can match the Moto 360's stylish looks, while avoiding its most prominent visual faux pas (and avoiding burning its customers), things could really start to get interesting in the Android Wear market.