A patent that Microsoft has recently filed reveals that the company is working on a ruggedized touchscreen for its devices, which could help bring tougher tablets and smartphones to the market.
As reported by Microsoft-News, Microsoft has already tried to prove that its devices are very durable with several occasions, including Surface product launches when Panos Panay, the man in charge with the Surface division, dropped the tablets during live demoes.
The abstract section of the patent details the components used for the new display, revealing that, although the resulting touchscreen would be very tough, thickness also remains a priority.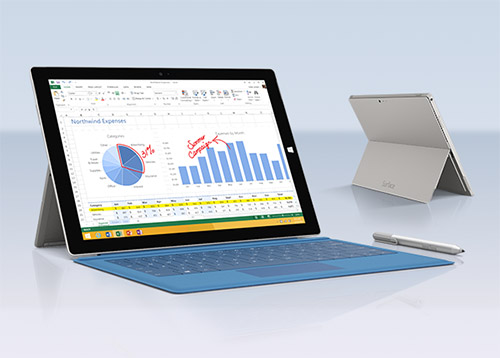 "A ruggedized display device is disclosed. The ruggedized display device may include an optical stack configured to resist a load up to a load threshold. The optical stack may include an electronic display including a top surface and a bottom surface, and a top protective component coupled to the top surface of the electronic display via a bonding material layer, to shield the electronic display," the patent reads.
"The top protective component and the bonding material layer may collectively have a first thickness of less than 1.0 millimeters. The optical stack may further include a bottom protective component, coupled to the bottom surface via a resiliently deformable adhesive layer, to support the electronic display from below. The bottom protective component and the adhesive layer may collectively have a second thickness less than 10.0 millimeters."
Of course, there's no indication that this technology could be used on future products, but since Microsoft has filed a patent, there's no doubt that the company is at least thinking about implementing a more durable display on its devices.
In fact, such a screen could actually be the main selling point for a future Surface tablet, so do not be surprised if Microsoft announces such features in the coming months.