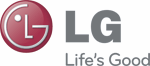 LG Electronics plans to announce a new wristwatch, possibly named as "G Watch 2" at September's IFA trade show in Berlin, Germany, as the company is trying to stay competitive to growing market of wearable devices.
"LG Electronics was working on a September release for the new smartwatch alongside Google's wearable platform. The IFA fair may be the venue to see the upgraded smartwatch," an official at LG told The Korea Times by telephone, last week.
The new smartwatch uses parts made by LG Group's companies -- LG Display, LG Innotek and LG Chem. It will be based on OLED displays and will reportedly feature Google's voice recognition technology. Sources said the LG wristwatch will be powered by Qualcomm's application processors as LG seems to be facing delays in the development of its in-house Odin-branded processors to mobile devices.
Apple's highly-anticipated "iWatch" wearable device is also expected to be launched this September.