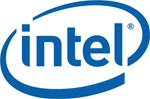 We've been writing a lot about X99-based LGA 2011-3 motherboards and the Haswell-E CPUs that Intel is supposed to release in the near future, but the issue of "when" was always a mystery.
Not anymore though. Now we know when the new CPU series will debut, along with their accompanying motherboards.
According to Hermitage Akihabara, the launch will happen on August 29, just a few days before IFA 2014 starts in Berlin, Germany. Previously, it was believed that the platform would be launched on September 14.
The strongest of the CPU line is the 8-core Core i7-5960X, with eight physical cores, 16 logical threads, 20 MB of L3 cache memory (a very large amount), and a clock speed of 3 GHz.
The Core i7-5930K is the second best, with 15 MB L3 cache and 3.5 GHz clock, but only 6 cores (12 threads). That leaves the 6-core Core i7-4820K, whose specifications are still uncertain.
The prices will be of around $1,000 / €1,000, $600 / €600 and $400 / €400, respectively. Well, within $100 / €100 of those figures anyhow.
The main asset of the Haswell-E CPUs, compared to existing chips, is that they support DDR4 memory. It should be possible to install up to 128 GB of DDR4-2,133+ RAM on a single motherboard.