It looks as though the Samsung Z (SM-Z910F) Tizen-based smartphone may never become commercially available. Samsung stumbled in early July when it failed to launch the smartphone at a press event in Russia.
Samsung's Russian officials weren't exactly brimming with enthusiasm about the smartphone, with Dmitry Anosov stating, "The most obvious advantage [of developing for the Tizen phone] is that you'll be at the top in a half empty store on a decent premium device."
The Russian forfeiture came shortly after Samsung cancelled plans to launch the smartphone in Japan. Then in late July, Samsung announced that it would further delay the launch of the "Z" in order to "enhance the Tizen ecosystem."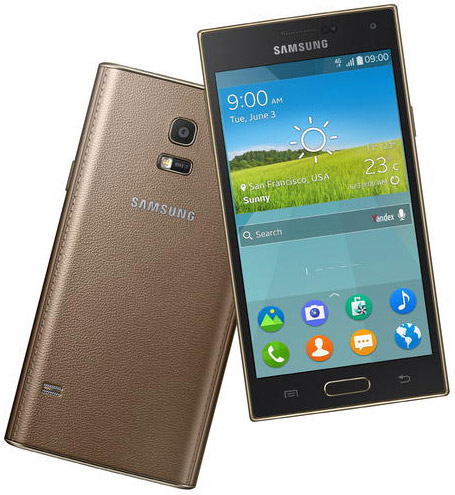 Now, according to Tizen Experts, the launch of the Samsung Z has been completely shelved and the company will instead focus on two lower-spec Tizen smartphones instead: the SM-Z130H and SM-130E.
The two budget-minded smartphones are seen as Samsung's best hope to fend off competition from companies like Xiaomi in China. Xiaomi slipped jumped past Samsung to take first place in the China with 14 percent of the smartphone market. Samsung is now battling it out with Lenovo and Yulong for second place, each of with holding 12 percent of the smartphone market.
With that said, even Samsung's efforts to bring Tizen to low- and mid-range smartphones will be for naught if the company can't convince enough developers to deliver apps for the platform. Windows Phone has been around since late 2010, and the Windows Phone Store just recently surpassed the 300,000-app mark. However, people still knock the operating system for not having popular apps that many people take for granted on iOS and Android platforms.
The Tizen situation would be far worse.