Samsung is testing a prototype smartphone with a wraparound display, according to a report. The previously-rumored smartphone is said to employ a display panel that stretches over from the front onto the two sides of the device, effectively treating the edge displays as a software-defined interface instead of the typical volume and power buttons used by current devices.
The description of the device by sources of ZDNet claim it uses a plastic-based OLED panel for the display, something which Samsung apparently has trouble producing, so it could end up being a limited South Korea release at first until more reliable manufacturing systems are put in place.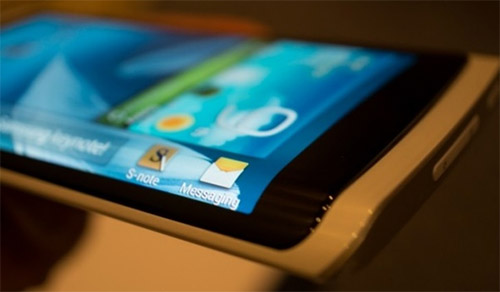 The three-sided nature of the device in the report echoes an earlier concept device called the Youm, though it is not the only display type that Samsung is investigating. It has applied for various patents on flexible screens, and has also put on sale an Ultra HD television which can switch between a flat panel and a curved display by using two motors to bend the screen.